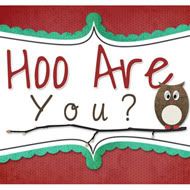 It's been a while since I played along, but here are this week's questions... Click the link above to play along!
1. Have you ever attended a professional sports game?
Yes pro baseball and basketball...
2. Have you ever been to a concert and if so which one was your
ultimate favorite performance?
Quite a few... my favorite was by far seeing Amy Grant in concert although Bon Jovi, Rolling Stones and Heart are close as well!
3. Have you ever been to Disneyland or Disney World?
Disney World a few times.
4. What is your favorite theme park?
Favorite of all would be Disney, but I get to visit others more often so my favorite local would be Six Flags Fiesta Texas.
5. Do you have a favorite vacation spot?
Anywhere I can go and be with my kids and/or hubby... I love Fredericksburg for quick getaways and the coast for longer times, but favorite spot of all would have to be Colorado.